We have already seen the new coronavirus disproportionately affect the Mediterranean Member States of Italy, Spain, and Portugal. But these countries' leaders are not happy with the way that their northern neighbours are approaching their struggle.
This pandemic is proving to be a real test of EU solidarity. But today's quarrels risk causing irrevocable damage to internal EU relations.
How it all started
The tension peaked during the tense EU "summit" that went ahead last week – aptly via videoconference –  in which Dutch Finance Minister Wopke Hoekstra controversially suggested that the EU should "investigate countries like Spain" that claim to have no budgetary margin to deal with the effects of the coronavirus health crisis.
Hoekstra then called for the European Commission to prepare a report on which of the EU Member States have built up "financial buffers" in recent years. He advised that the report should include a section on the lessons learned for those countries that didn't have such buffers in place.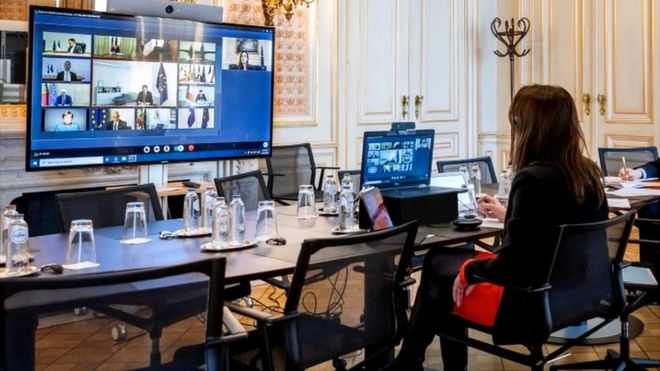 The Southerners Aren't Happy
In Portuguese PM Costa's own words:
"No one has any more time to hear Dutch finance ministers as we heard in 2008, 2009, 2010 and so forth."
Indeed, Hoekstra's accusatory suggestion provoked anger among the southern European countries of Spain, Italy, and Portugal –  all hit hard by the financial crisis last decade and still finding their feet. They argue that austerity policies forced upon them by the likes of the Netherlands and Germany left them with little flexibility to build up such buffers. The visibly irritated Costa declared such a statement to be "repugnant" in the framework of the European Union.
Furthermore, this topical dispute reflects a broader resentment among these southern Member States, who notoriously feel they are unfairly lectured by German and Dutch leaders on their financial "housekeeping", as well as their Nordic neighbours, who argue that they should not be required to bail out governments who pursue what they see as "irresponsible fiscal policies."
Corona Bonds: No chance of agreement?
The tension peaked during Friday's debate over whether the EU should issue so-called "corona bonds" — a proposed, joint debt instrument that all Member States would guarantee.
Nine countries so far –  including France as well as the Latin trio of Spain, Italy, and Portugal— have backed the idea. Meanwhile, Germany and the Netherlands have rejected the introduction of such bonds.